Celebrities: drug addiction
Amy Winehouse has opted out of living in favour of drunken nights at her favourite Camden Town pubs which must come a lot easier than penning new material or drying out long enough to rehearse for a tour.
Jessica White may not always have been the archetypal good girl, with a cocaine OD and a pending assault charge on her record, but despite those issues she's counting her blessings and looking at life in a positive way.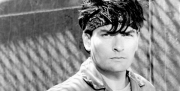 "All his teeth have fallen out from partying. He kept saying 'f***** porcelain teeth… they're crap." said Kacey Jordan after 36 hours spent partying with Charlie Sheen.
New York police have made contact with Charlie Sheen's rep asking for an interview with the famous actor.
Kelly Osbourne admitted on live TV that she's lucky to still be breathing after her consumption of pain killers rose as high as 50 tablets per day.
Popular belief has it that some people simply have an "addictive personality". But how true is this?