Aretha Franklin thanks fans for prayers and hails 'successful' surgery
Published: December 03, 2020
Yesterday a community prayer vigil was held in Detroit for the singing legend who underwent surgery for an undisclosed medical condition, and today her fans will be relieved to hear that the procedure was "highly successful".
In  October the 68 year old broke two ribs in a fall, forcing her to cancel her dates with Condoleeza Rice on their joint tour, and a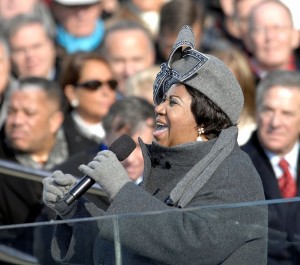 month later she was ordered by her doctors to cancel all her concert dates and personal appearances until May after she reportedly spent a week in hospital for a "serious illness".
Following her surgery on Thursday, the larger-than-life singer issued a statement in New York, saying: "I had superb doctors and nurses whom were blessed by all the prayers of the city and the country."
Aretha did not reveal what she was being treated for.
Read here about singer Billy Joel, who recently underwent double-hip replacement surgery.
Images: Wikimedia Commons
Posts you might also find interesting: