Love Sensation Loleatta Holloway passes away aged 64
Published: March 22, 2020
The American soul star of the 1970's and 80's Loleatta Holloway has passed away aged just 64 after a short period of illness. The exact cause of death is as yet undetermined but the news was made public last night by her manager, Ron Richardson.
Her musical career really got underway after she signed a recording contract with Aware, an Atlanta based soul label. Prior to that she'd been a gospel singer but her distinctive voice carried her into public awareness on the back of the 1972 Loleatta and 1975 follow up album Cry To Me.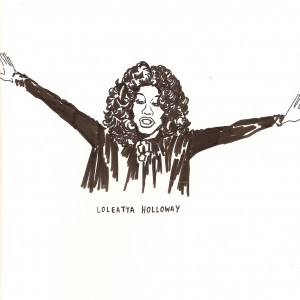 Holloway's most famous hit, Love Sensation came in the 1980's; a disco anthem which was a dance club favourite. The song was sampled by Black Box in 1989 and although Holloway wasn't credited on the release she successfully sued the band and was awarded royalties from sales of Ride On Time. That song too was a club favourite and is still widely used as a dance floor filler today.
Her voice was sampled quite heavily throughout the 90's, popping up on dance hits all over, but her work wasn't exclusive to the disco era as was proved by her vocal part in Dan Hartman's classic soul song Relight My Fire. Although her voice wasn't sampled in their cover, Take That recorded a version of the song which featured Lulu as a guest vocalist. It was one of their biggest selling hits.
She also made a cameo vocal appearance on Salsoul Orchestra's classic Runaway.
Her twitter page has been inundated with tributes and messages of condolence from fans since the news of her death broke last night.
Please share your thoughts about the life and work of Loleatta Holloway by leaving a comment.
Read about other soul stars who have recently passed away such as Solomon Burke; Teena Marie; Teddy Pendergrass; James Phelps and Marvin Sease.
images: discodelivery.blogspot.com; nathangelgud.blogspot.com
Posts you might also find interesting: