Actor and boxing legend Gus Mercurio dies aged 82
Published: December 08, 2020
Actor and boxing legend Gus Mercution has died in Melbourne hospital after complications during surgery.
The US-born actor, who appeared in films including the Blue Lagoon and Crocodile Dundee II, underwent the operation to repair an aneurysm in his chest, but doctors were unable to revive him and he died at about 3.30 pm.
"His health has not been good for the past few years, but he was incredibly strong-willed and an incredibly strong man," his son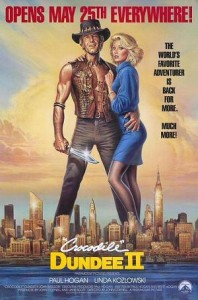 Paul Mercurio — an actor who starred in the Australian hit film Strictly Ballroom — said in an emotional tribute.
"You kind of expect him to walk through fire and come out the other side with his moustache singed, but still smiling and still positive.
"I have no doubt that dad is up in heaven sitting next to a mate having a glass of wine and some cheese and having a laugh, and being somewhat indignant that he has made the news and people are calling, but sadly for the wrong reasons."
"I will celebrate his life, I don't want to mourn his death."
The "larger than life" actor was also a professional boxer, and in a tribute actress Sigrid Thornton, who worked with Mercurio in The Man From Snowy River, told the Sydney Morning Herald: "He had his life as an actor and as a boxer, and you have to be a fighter to stay in the acting process."
Gus is survived by his partner Rita and six children from two marriages.
Read here about Sharon Stone, who survived a brain aneurysm.
Images: Wikimedia Commons and weblo.com
Posts you might also find interesting: