David and Victoria's son suggests Justine Bieber Beckham for baby's name
Published: April 02, 2020
A few months down the line, will there be another Justin Bieber making headlines, give or take a letter? If it were up to Romeo, Victoria and David Beckham's son, there would indeed. The soccer star and his wife, pregnant at last with a girl, had been struggling up to come up with a name, when their 8-year-old boy suggested naming the baby after his favourite pop star.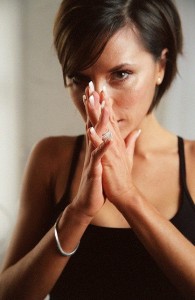 Victoria, 36, who is due to give birth this summer, was originally expecting to add another boy to the brood but a second scan revealed that there would finally be a bit more pink in the Beckham house, much to Victoria's relief  as she didn't want "another penis in the house", David revealed in an interview with Jimmy Kimmel.
David, 35, went on to say that the boys were asked to give some ideas for baby names. "When we got told it was a boy, my middle son Romeo said,  "How about Justin Bieber as a name? Justin Bieber Beckham?"
"So now we know it's a girl, he said, 'Well, how about Justine Bieber Beckham?'"
The former Spice Girl, on the other hand, is said to be thinking about calling her baby Luna, which is Spanish for the moon. Already back in 2004, when she was pregnant with Cruz - whose name means cross in Spanish — she said: "I love the word Luna. I know it's a girl's name - so maybe for the next baby."
What do you say - another Bieber or rather some inspiration from the heavens for mini Posh?
Click here to read more about Victoria Beckham and her obsession with her body.
Other pregnant stars include Alicia Silverstone, Kate Hudson,  Selma Blair,  Natalie Portman and Kate Hudson.
Images: jingdiameinv on Flikr
Posts you might also find interesting: