Kathy Griffins takes a jab at Bristol Palin's weight
Published: December 08, 2020
During VH1′s Divas Salute to the Troops, host Kathy Griffin drew in a chorus of boos from the audience when she mocked Bristol Palin's weight.
During her opening monologue, the red-headed comedian said the Dancing with the Stars paticipant was the "only contestant in the history of the show to actually gain weight." Despite the soldiers and women in the audience clearly not seeing the humor in her words, Griffin continued with, "No, come on, come on. She gained like 30 pounds a week, I swear to God, it was fantastic. She's like the white Precious."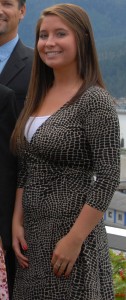 The former Alaska Governor Sarah Palin's daughter has slammed back at the 50-year-old's fat jibe, saying: "The audience's reaction to this 'comedian' spoke volumes, and the decent people I know would probably have booed her, too.
"I hope people didn't have to pay money to hear her negativity and criticisms."
What makes Griffin's fat attack all the more surprising is that she has suffered from some serious body image issues in the past, succumbing to showbiz pressure to have a nose job when she was young, exercising too much, starving herself, bingeing and liposuction. Wouldn't one expect that, given her own experiences, she would steer clear of making such insensitive comments?
"Calling Bristol Palin fat is inappropriate and distasteful, even under the guise of humor," body image expert and author of "Love Your Body Love Your Life," Sarah Maria, told Pop Tarts. "The problem is that people, and particularly young people, easily absorb the ideas, beliefs, and attitudes that are presented to them. [It's a problem] when someone makes critical comments about someone else's body and weight, beliefs such as 'fat is a horrible thing,' 'I am no good unless I am thin.'"
Do you think Kathy Griffin went too far with her fat jibes?
Posts you might also find interesting: