Prominent Bishop trivialises Prince William and Kate Middleton's marriage
Published: November 23, 2020
Prince William and Kate Middleton have come under scathing attack from a prominent Bishop who referred to them as 'shallow celebrities'.  He also went on to predict their marriage will end after just seven years.
Church of England Bishop Peter Broadbent used his Facebook page as a platform for his rants, in which he described the Royal Family as philanderers whose record of marriage break-ups 'cost an arm and a leg'.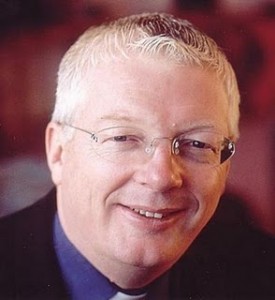 He clearly has issues with William and Kate's proposed marriage which he denounced as 'nauseating tosh' and described the hype surrounding the wedding as a 'national flimflam'.  His low opinion of the Royals was appropriately summed up when he said that the basis of the Monarchy is 'corrupt and sexist'.
Peter Broadbent vented his feelings regarding the Charles and Diana marriage back in 1981 by saying, "I managed to avoid the last disaster in slow motion between Big Ears and the Porcelain Doll, and I hope to avoid this one too."
British newspaper, The Mail on Sunday wrote that the bishop's comments will most likely upset the Bishop of London, Richard Chatres, immediate superior ro Broadbent and close friend of Prince Charles.
MP's and church goers alike have chastened Bishop Broadbent, who has been the Bishop of Willesden in North-West London for ten years, condemning his posts as 'cruel' and 'disrespectful'.
Further source add that the whole fiasco could be a huge embarrassment for Bishop Chatres as he could well be in line to carry out the wedding service although traditionally the Archbishop of Canterbury.
Another close friend of Prince Charles, Tory MP Nicholas Soames, last night blasted Broadbent, calling his comments 'absurd' and 'ridiculous', adding: "They are extremely rude, not what one expects from a bishop."
A Church of England spokesman said: "He's a bishop, he's an individual, he's got his own views."
"The bishop had actually written he didn't think the marriage would last more than seven years because of harassment by the press, but I imagine the full quote was not printed."
So far no statement on the issue has been forthcoming from Prince William's camp.
Tell us your thoughts about William and Kate's marriage to be. Are the Bishop's words being twisted by the media? Leave a comment.
Read our earlier coverage of William and Kate's engagement news.
Images: munguinsrepublic.blogspot.com, archbishop-cranmer.blogspot.com