Willie Nelson charged with possession of marijuana
Published: November 27, 2020
Legendary Singer Willie Nelson was yesterday charged with possession of Marijuana after 6 ounces were found on his tour bus.  A Texas border patrol spokesman told the press that during a routine check an officer could smell pot and a search of the bus revealed the sizeable marijuana haul.
Bill Brooks, a border patrol spokesman, said that at about 9am on Friday the bus pulled into the Sierra Blanca checkpoint and an officer smelled pot when a door was opened. A thorough search resulted in officers finding the marijuana.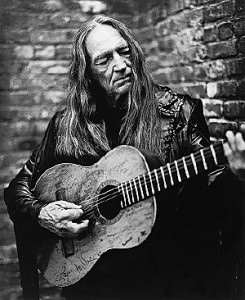 According to Brooks the Hudspeth County sheriff was called to the scene whereupon Nelson and two others were arrested.
Sheriff Arvin West later told the El Paso Times that Nelson had claimed ownership of all the marijuana.  Nelson was held in custody for a short while but after paying a $2500 bond the singer was released.
Nelson's spokeswoman Elaine Schock has so far declined to comment on the incident despite several emails from the Associated Press.
Willie Hugh Nelson was born in Abbot, Texas on April 30, 1933, and is one of the country's most respected artists.  At the grand age of 77 he is still writing and performing live, and his past life has been spent as a writer, musician, poet and political activist. His fame reached monumental proportions during the outlaw country movement of the 1970s, and he is still regarded as iconic in American popular culture.
Willie Nelson continues to tour and he has ranked alongside such prestigious names as Bob Dylan, Neil Young, and Dave Matthews. He also continues writing and recording albums at a prolific rate, often experimentally crossing genres which blend his unique style with reggae, blues, jazz, folk, and popular music.
Please share your thoughts by leaving a comment.
Read about other celebs with drug offences such as Lindsay Lohan, Paris Hilton, Rapper TI, Charlie Sheen and Lief Garrett.
Images: 411mania.com, the9513.com