Archive by Author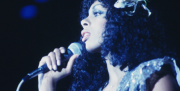 Disco diva Donna Summer dies aged 63 of cancer and goes to the great glitter ball in the sky.
Once heralded as the Led Zeppelin of Hip-Hop thanks to their experimental and pioneering endeavours, the Beastie Boys have been rocked by the news that founder member and video supremo Adam 'MCA' Yauch has died aged 47.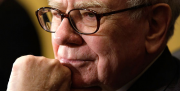 Warren Buffett, the man with a name like a fundraiser in a rabbit's home, has announced to the world that he has early-stage but not life-threatening prostate cancer.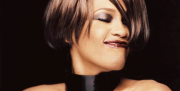 Eighties pop queen Whitney Houston was found dead on Saturday afternoon in her hotel room at the Beverly Hills Hilton on the eve of her appearance at the Grammy Awards.
A new product that claims to be as effective as Botox but that doesn't involved being extensively perforated like a wrinkly voodoo doll on a regular basis has been released and has paranoid women in the UK waiting for it in their thousands. Aging and overweight women are the easiest target on the planet. They'd buy [...]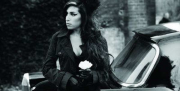 It was inevitable that the coroner's report would eventually site alcohol as the cause of Amy Winehouse's death back in July this year. Alcohol had played its part in the downfall of the chanteuse ever since…
Gargoyle Gene Simmons has finally tied the marital knot with Shannon Tweed. You don't have to be that cynical to consider that this might be a pitiful stunt at getting publicity for your dreadful show.
Witches, fiends, murderers, murderers' victims, arch villains, genocidal maniacs, body dysmorphia sufferers – Halloween costumes have always been a mixed bag.
It's strange that Michael Jackson's appeal hardly dwindled whereas celebrity pedophiles such as 70s icon Gary Glitter were banished from several countries and imprisoned.