Aretha Franklin battling pancreatic cancer
Published: December 08, 2020
A week ago the Queen of Soul underwent surgery for an undisclosed illness and now sources are reporting that she is suffering from incurable pancreatic cancer.
In November the singing legend was ordered by doctors to cancel all her concerts and personal appearances until May 2011 after she spent a week in hospital for a "serious illness", and now myfoxdetroit.com has confirmed that Aretha Franklin has cancer.
The National Enquirer says the prognosis for the Say a Little Prayer singer, 68, is poor, with the survival rate at 5%-10%. Her age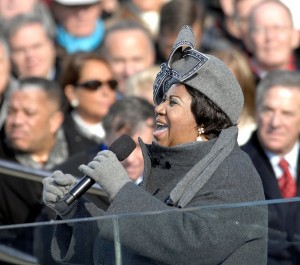 and being overweight lower her chances of recovery further.
"She even hid her diagnosis of pancreatic cancer from some family members," a source told the American tabloid.
As we reported previously, a praying vigil was held by the community in Detroit, and today a family member told the TV station that Franklin doing OK, but that the public should continue to pray for her.
Read here about Patrick Swayze, who lost his life to pancreatic cancer last year.
Images: Wikimedia Commons
Posts you might also find interesting: