Elizabeth Taylor dies from congestive heart failure aged 79
Published: March 23, 2020
Veteran star of the big screen, Elizabeth Taylor died in Los Angeles last night after struggling for many years with her health, leading to congestive heart failure.
The 79 year old will be well remembered for performances in films such as National Velvet, Cleopatra and Who's Afraid of Virginia Woolf?; as well as being one of the first 'serial marryers' in Hollywood.
Her most famous relationship was with Richard Burton, the highly regarded and much celebrated British actor whose voice became immortalised through Jeff Wayne's War Of The Worlds musical extravaganza.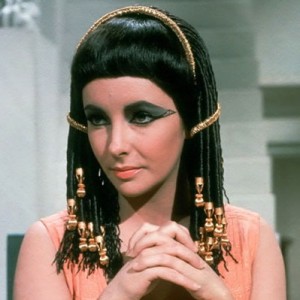 She met Burton on the set of the 1963 Cleopatra which at the time was one of the most expensive Hollywood productions and of course was responsible for one of the most famous and turbulent romances.
Taylor was considered one of the greatest and most beautiful actresses of her time and was certainly one of the most glamorous both on and off screen throughout the golden age of cinema and beyond.
Along the path of her career she won two Oscar awards along with four nominations.
Declining Health
Richard Burton was Taylor's 4th husband (they married in 1964) following Conrad Hilton, Michael Wilding, Michael Todd and Eddie Fisher; and ironically he was her 5th husband too having divorced and remarried him in 1975. After they divorced again she had two more marriages to John W Warner and Larry Fortensky.
Her first health issues arose after she fell while filming National Velvet and ever since then she had back problems. Aside from battling alcoholism and addiction to prescription drugs she also suffered a rare strain of pneumonia in 1961 which almost claimed her life.
In the 1990's she underwent surgery for two hip replacements, another case of pneumonia which again almost killed her and in 1997 she had surgery to remove a benign brain tumour.
News of her worsening health became public in 2004 when it was revealed she was suffering with congestive heart disease that caused breathing difficulties, fatigue and scoliosis which causes curvature of the spine.
Despite her poor health she continued to champion her AIDS charity which she set up in 1991 after the death of her old friend Rock Hudson.
Please share your thoughts on the life and work of Elizabeth Taylor by leaving a comment.
Read about Jane Russell; Gloria Stuart; Michael Gough; Liberace; as well as Liz Taylor's previous heart failure.
images: igossip.com; fanpop.com
Posts you might also find interesting: