Sylvie Cachay confirmed as the body in the bath
Published: December 10, 2020
Last night a grim news story began circulating about a body found in a bathtub at Soho House Hotel. Today, it was confirmed that the victim is young and upcoming swimsuit designer Sylvie Cachay.  The 33 year old was found half-naked in the overflowing bathtub at the exclusive hotel.
Staff were called to the room at around 3am after guests two floors below complained of water dripping from the ceiling. Police reported that Cachay was found with wounds to her neck that indicated possible strangulation, and her eyes were bloodied which would back that theory up.  She also had a bite mark on one of her hands.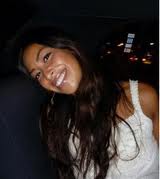 The animal-loving founder of swimsuit range, Syla was pronounced dead at 3:30am, and despite the wounds no official cause of death has been issued as yet.
Police are currently questioning 26 year old Nick Brooks, Cachay's ex-boyfriend and the son of Oscar-winning composer Joseph Brooks.
Nick Brooks was prosecuted on 82 counts of sexual abuse against young women this year.  He is currently in remand at the Sixth Precinct station house where he was taken last night for questioning. Sources state he has not yet hired a lawyer.
Cachay's grieving mother, Sylvia, told reporters on her doorstep at her home in Maclean, VA, "It's incredible. She was an artist. She was a painter. Everything was perfect.
"You know the stories with everything that's perfect. It doesn't seem real yet."
Cachay and Brooks had been dating for 6 months, and just a day before her death she told friends they had broken up.
The couple were seen together on Wednesday, but a neighbor told police in two separate interviews that she heard them rowing constantly, and that they had a huge argument at Cachay's West Village apartment a few hours before she died.
"I heard them fighting and he yelled, 'You really hurt me,' " said the neighbour who lives below Cachay, and who declined to give her full name.
Other celebrities who died too young include Heath Ledger, Brad Renfro, Elvis Presley, Chris Farley, River Phoenix and Brittany Murphy.
Please share your thoughts by leaving a comment.
images: facebook.com, daylife.com
Posts you might also find interesting: