Bee Gees singer Robin Gibb hospitalized with abdominal pains
Published: April 05, 2020
Bee  Gees star Robin Gibb has been forced to cancel a string of shows in Brasil after taking ill on the weekend and being advised by doctors not to travel while they try to diagnose the cause of his abdominal pains.
This may be an unpleasant case of deja vu for the 61 year old, who just last year suffered severe stomach pains while he was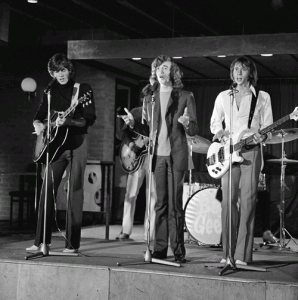 performing in Belgium. He had emergency surgery for a blocked intestine, a genetic condition and the same one that led to the death of his twin brother Maurice, aged 53,  in 2003.
"In the early morning he had terrible pain and he was feeling very ill," a spokesperson for Gibb said.
"A paramedic came out and he was taken to hospital. We are not sure what's wrong with him at this stage and are worried.
"We don't know if it is a recurrence of the previous problem or if it is something else entirely."
The Bee Gees, originally made up of three brothers Robin, Barry and Maurice and one of the most successful pop groups of all time, had a successful musical career spanning some forty plus years, although it s is perhaps their disco music of the 70s — with hits like Night Fever and Staying Alive — that had the biggest impact.
When Maurice died, Bary and Robin decided to stop performing, but much to the delight of their fans, they reformed and took to the stage again in 2009.
Robin, who was scheduled to play in a number of cities across Brasil, including Sao Paolo and Brasilia, has sent his apologies to his fans.
Read here about Billy Joel, who recently underwent double-hip replacement surgery.
Images: Wikimedia Commons
Posts you might also find interesting: