Chocolate linked to depression, study finds
Published: April 27, 2020
That chocolate isn't good for your figure is a well-known fact, but that it could have other effects on your body has just been proven. A study conducted at UC San Diego and UC Davis have reportedly found that chocolate consumption can lead to depression, and that, basically, the more we eat, the more likely we are to become depressed.
931 men and women (who were not on any anti-depressant medication) participated in the study. The scientists monitored their chocolate consumption and had them undergo depression screening tests.
The results of the study show that those who ate an ounce of chocolate (8.4 servings) a month screened for possible depression, the L.A. Times reports, while those scored high on mood tests and were found to have major depression consumed 11.4 servings per month. Those with the lowest scores on the mood test and the least likely to be suffering from depression consumed an average of only 5.4 servings of chocolate per month.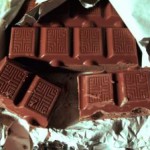 While scientists are not sure how chocolate and depression are exactly linked, the have proposed it could be that the body is attempting to self-medicate (dopamine is a chemical released when we eat chocolate, which makes us feel good) in which it gives us cravings for chocolate.
Celebrities who have battled depression include Jim Carrey, J.K. Rowling, Halle Berry, Hugh Laurie and Owen Wilson.
Images: http://www.sxc.hu/photo/266004, http://www.sxc.hu/photo/88670
Posts you might also find interesting: