Celebrities: exercise
If obesity is a disease of the body and society, then a by-product of this modern sickness is the frantic drive to get a 'safe' weight loss pill on the market. The latest case to come to light is that of Sensa Products.
Who said staying in shape has to be a tedious task? Those who dread doing the repetitive hamster routine at the gym could do well to take inspiration from Julia Robert's young actress niece Emma, who keeps her body trim and taut by pole dancing.
The hourglass songstress, who has been promoting her perfume Purr Katy Perry in a series of revealing, show-stealing dresses, has no qualms about talking about the numbers that most girls prefer to keep private.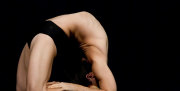 Yoga has been lauded for centuries for improving strength, posture, flexibility, concentration, heart and lung health, and so much more. It is also a great way to help keep the dreaded flu at bay.
Celebrity moms are all too familiar with the pressure to rapidly shed the weight gained during their pregnancy months, but sensible new mother Amy Adams refuses to submit herself to the drastic measures adopted by so many Hollywood stars.
The health conscious star, famous not only for acting abilities but also for following strict diets and punishing exercise regimes, came out with a bit of a shocker when she told TBS talkshow host Conan O'Brien about her lustings for deep-fried food.
The outspoken reality star has battled with her weight for much of her life and has been in and out of rehab for addiction to drugs. This weekend, on Piers Morgan's show Life Stories, Kelly opened up about how she ballooned after coming off drugs.
Qnexa is the latest in a long line of quick fix diet pills aimed at combating obesity. The combination drug is manufactured by Vivux Inc. of California and their test pills easily passed the FDA's requirements.
Iyengar is a style aimed at perfecting chosen postures. It is a much slower style than Ashtanga and certainly less vigorous or demanding than Bikram.
Some indications of Hatha Yoga working its magic are sparkling eyes, a slender body and a happy face, and one look at Anne Hathaway will tell you all you need to know.