Lisa Rinna's lips 'not healing well'
Published: October 30, 2020
In a previously unshown clip from the couple's show Harry Loves Lisa, seen by People, Harry says: "Lisa could look weird for the rest of her life. She must be freaking out. I can see on the doctor's face, his look of concern … this could be serious."
The pair are seen visiting the doctor's together to have Lisa's stitches looked at. Upon trying to take them out, the doc remarked that his patient's lips were "not healing very well". At this point, a concerned Lisa looks her husband for reassurance "Help me! Now what? What do we do? What do I do?" she says.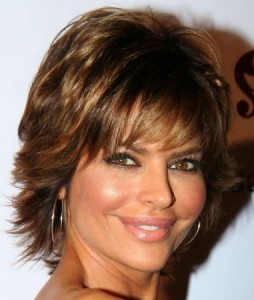 The clip will air on the shows season finale on November 10 on TV Land.
Harry Loves Lisa is a reality TV show which follows Hamil, Rinna and their children as they lead their hectic Hollywood lives. Rinna, who is best known for starring as Billie Reed on Days of our Lives and Taylor McBride on Melrose Place, and Hamil, known for his role as Perseus in the 1981 fantasy film Clash of the Titans have been married since 1997 and have two daughters.
Click here to read more about Lisa Rinna's trout pout.
Read here about Heidi Montag's plastic surgery obsession and Kathy Griffin warning women about the perils of going under the knife.
Images: lekha on Picasa Web and Wikimedia Commons