Celebrities: Betty Ford Center
While Mitch Winehouse's efforts to set up a foundation in his daughter's honour are noble, one has to wonder why he couldn't have done something similar while she was still alive.
Betty Ford, former first lady and founder of the acclaimed Betty Ford Center died last Friday at the ripe old age of 93 while in the care of staff at the Eisenhower Medical Center in Rancho Mirage. She passed away as a result of natural causes.
The eight-times married screen legend Elizabth Taylor has been admitted to Cedars-Sinai Medical Centre in Los Angeles and is receiving treatment for congestive heart failure, a condition she disclosed she had in 2004.
The woman who accused troubled actress Lindsay Lohan of battering her has been sacked from her job as a chemical dependency tech at the Betty Ford Center.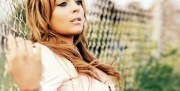 Just a day after reports claimed the FBI were investigating Lindsay Lohan's stalker, news is emerging today that the troubled film star is facing yet more trouble at her rehab centre, this time in the form of criminal battery allegations.
Lindsay Lohan was originally slated to star as Linda Lovelace in Inferno, but for a number of undisclosed reasons director Matthew Wilder has replaced the troubled star with actress Malin Ackerman.
Lindsay Lohan was caught trying to flee from the Betty Center to score some coke, RadarOnline.com is exclusively reporting. However, not the narcotic variety for which she is being treated, but rather the caffeine-laden soda drink.
The Betty Ford Center, founded by the famous former First Lady, has served the rich and addicted for nearly three decades. Today, the rehabilitation clinic is just as popular as ever, boasting a variety of effective treatments as well as offering educational programs.