Bret Michaels' health condition worsens
Published: April 28, 2020
Bret Michaels' recovery process could be a long and painful one, it turns out. The Poison singer has in intensive care for nearly a week after suffering a brain hemorrhage. While doctors are continuing to test Bret to find out what is causing the bleeding, he has been given another shocking diagnosis: he has a side effect which can lead to seizures, PEOPLE reports.
A representative of Bret's made the following statement: "Michaels remains under 24-hour observation in the ICU and is in positive spirits. He is responding well to tests and treatments. Even though today was a minor setback, doctors remain hopeful for a full recovery."
Doctors have been able to determine the 47-year-old singer suffered a subarachnoid hemorrhage, but what caused it is still unknown.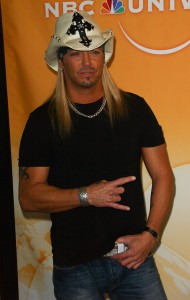 "Many people are speculating Michaels head injury [came] from a prop striking the singer at the Tony awards last June," RadarOnline.com quotes Bret's representatives as writing in a statement.
"Additional studies are planned throughout the week to hopefully detect the exact cause of the rupture. Coupled with the fact that Michaels is a lifelong Type 1 diabetic and has recently undergone emergency appendectomy surgery while on tour in San Antonio, he will remain monitored closely by his medical team to make sure no complications occur from the diabetes."
Read about Bret's battle with type 1 diabetes.
Read our full coverage of Bret Michaels.
Other celebrities who suffer from type 1 diabetes include Nick Jonas.
Images: PR Photos
Related Posts