Lindsay Lohan staying at sobriety house
Published: July 17, 2020
In a move to make a good impression and in hopes of avoiding jail time, troubled actress Lindsay Lohan has checked into a sobriety after hiring a new lawyer. After being sentenced to 90 says in prison followed by 90 days in rehab by a Los Angeles judge last week, Lindsay hired a new lawyer in hopes of avoiding prison time.
Legal eagle Robert Shapiro, a member of the "Dream Team" that successfully defended O.J. Simpson during his 1990s murder trial, is of the opinion Lindsay desperately needs help.
"Ms. Lohan is suffering from a disease that I am all too familiar with," ETonline.com quote Shapiro as saying. "Hopefully, I can be of assistance to Ms. Lohan and Judge Revel in implementing a treatment approach recommended by medical professionals for Ms. Lohan's long-term recovery and sobriety."
Robert Shapiro has worked with rehabilitation facilities since his son's tragic drug overdose in 2005, People reports.
Earlier this week checked into Pickford Lofts in West Hollywood, a sober living facility. Lindsay is expected to hand herself over to go to prison on Tuesday, July 20, and begin her sentence. Her new lawyer will ask the judge to send Lindsay to a rehabilitation facility instead of prison. While there were at first hopes she would be able to avoid jail time, it seems there is no way around it.
The prosecutor of Lindsay's case, which began with a DUI in 2007 and has seen her break probation on several occasions, isn't very optimistic the tactic will work.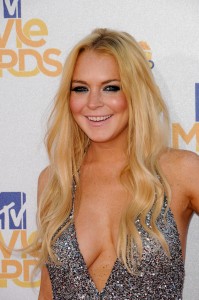 "It's a really a moot point to ask Judge Revel to send Ms. Lohan to rehab only as Judge Revel has already sentenced her," Danette Meyers told RadarOnline.com. "The only issue to be decided is what rehabilitation facility Ms. Lohan will be sent to after she serves her jail time."
One person who supports the idea of Lindsay entering the sober living facility is Lindsay's estranged father, Michael Lohan.
"Why is that I had to cry from the mountain for Lindsay to listen to me, and now finally she is doing what I said?" Michael told RadarOnline.com. "I was telling Dina (Lindsay's mother) and Lindsay this privately for years now. I just pray that they implement everything else I said, like getting clean off ALL meds, asking the court to go to rehab first and then reevaluate Lindsay's incarceration, cleaning house and picking ALL new Friends and management, and FINALLY that DINA put her motives aside and she go to counseling with Lindsay and me."
Read our complete coverage of Lindsay Lohan.
Other celebrities who have battled addictions include Charlie Sheen, Ben Affleck and Drew Barrymore.
Images: PR Photos
Related Posts