Gerry Rafferty dies after losing battle against alcoholism
Published: January 05, 2021
Gerry Rafferty, renowned and revered for his top 10 successes, both solo and with Stealers Wheel, passed away on Tuesday aged 63. Rafferty spent many long years battling against alcoholism, but the affliction eventually destroyed his liver, and he was taken into care at a hospital in Dorset, England last November. Doctors forecast a short time left for the singer, which was confirmed when his life support system was switched off. Although he showed slight improvements in his condition, he lost his battle this week.
Rafferty was born April 16th, 1947 in Paisley, Scotland. From birth he was subjected to the effects of alcoholism; his Irish father a devout, angry drinker who was best avoided when under the influence.
Rafferty developed his love for music in his teens; he and friend Joe Egan played together in The Mavericks and would busk outside in their spare time (Rafferty worked in a butchers then later the tax office).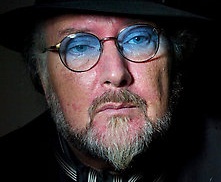 In 1970 he married Carla Ventilla, but the relationship ended in 1990.
For a short while he also worked with Billy Connolly in The Humblebums, a Glaswegian band who recorded a few albums together before Rafferty decided to go it alone in 1972 when he recorded his first solo endeavour, Can I Have My Money Back.
In the same year Rafferty teamed up with his old friend Egan to form the band Stealers Wheel whose Stuck In The Middle charted at number 6. The song was famously used by Quentin Tarantino for the controversial torture scene in Reservoir Dogs.
In 1978 Rafferty released the solo album City to City which sold over 5 million copies worldwide, courtesy of his most famous hit Baker Street. The unmistakeable sound of Raphael Ravencroft's saxophone riff leaves an indelible mark on the listener, making the song an unforgettable, timeless classic.
His music career never hit the heights of his early successes and his last few years were marred by reports of uncharacteristic behaviour. Rafferty was ejected from the
Westbury Hotel
in London for unruly conduct and then checked himself into hospital citing liver problems as the reason.
A month later he disappeared altogether but sources claimed he was happy and well and living in Tuscany while working on new material. The truth was that he was in the Dorset hospital receiving treatment for alcoholism and liver failure.
His former manager Michael Gray was effusive in his praise of Rafferty's voice, describing it as "redolent of both Lennon's and McCartney's, yet unmistakably his own" and his distinctive songs as "a shimmering delta of sound … romantic yet pushily sardonic … thanks to Gerry's gift of perfect pitch and an obdurate determination to stick to his guns."
Gray believes that Rafferty's obstinacy limited his musical achievements. "Behind an aggressive front, and a strong awareness of his own musical excellence, was fear. He turned down working with Eric Clapton, Paul McCartney and others."
Rafferty leaves behind his daughter Martha; his granddaughter Celia; and brother, Jim.
Please share your thoughts on Gerry Rafferty by leaving a comment.
Read about other stars battling alcoholism, including Johnny Depp, Mel Gibson, Stephen King, John Goodman, Ben Affleck and The Promises Center which helps recovering alcoholics.
images: nme.com, perthnow.com.au
Related Posts